So you all know I'm active over at Michael Johns Online and if you didn't know...SURPRISE! LOL. Anyways, I was speaking to Jane aka
cakelulu
(
@cakelulu
) and we're setting up a few things for Michael's birthday and since I'm low on funds and not participating in gift baskets and whatever else is conjured up, I thought why not work on a Groupcard (plus there's a hashtag poll going on for his birthday on Twitter - more details at MJO forums) and well, would you all like to sign the card for Michael?
There's a catch! You can't tell him. It's gotta be hush hush but you can pass this along to various communities you're a member of but just make sure you reiterate that they can't tell. There actually is a way for me to find out who rats and that would embarassing for the person at fault as I would basically....publically humiliate them. LOL. Yes. I can be a biotch sometimes.
So, sign here: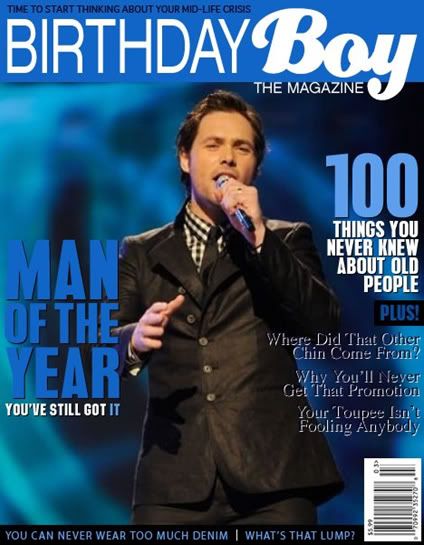 Yes. I know the card looks cheesy but that's the whole point. Michael enjoys cheese. Also, this was far more creative than the others and
Also, if any of you are members of MJO, please do join in on the hashtag poll as we need to come to a result by October 1st. We're trying to decide upon a hashtag for Michael's birthday to trend over at Twitter for the day. Details
here
, be sure to login. And if you're not a member - please join! You don't need to post but you can lurk! Plus, as some of you may have heard from rumour, we really don't bite and we're not crazy. Plus I'm there, so ehhh? :D
PS: Please be sure to keep your birthday message appropriate but fun (innuendo
IS
welcome because he does have a sense of humour), just not graphic please, lol as it will be displayed for everyone to see and read.
Current Mood:
excited
Current Music: another john doe ~ thenewno2